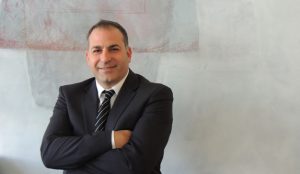 José Millet Roig
Vice-rector of Entrepreneurship and Employment at the Universitat Politècnica de Valencia.
Director of the IDEAS Institute for more than 10 years, Director of the Chair of Management and Business Culture, Editor of the indexed magazine Service Business an international Journal and promoter of the association INBAM (International Network on Business & Management).
– Entrepreneurship and Employment
Doctor in Industrial Engineering and Professor at the Polytechnic University of Valencia in the ETSII. He was co-founder of the Círculo empresarial-CPI. He has directed several national and European projects in the field of IDEAS, author and editor of various publications and monographs.
Expert in entrepreneurship for the UPV in the international consortia of Redemprendia and CARPE. He has participated as guest speaker in different conferences, congresses, masters, etc. related to entrepreneurship and the creation of EIBT companies.
Entrepreneurship Promotion Award 2008/2009, European Enterprise Awards of the European Union.
– Research and teaching activity
Promoter and responsible for the subjects related to ICT Health in the Degree of Telecommunication Engineer since 1999.
Promoter of the Master and the degree in Biomedical Engineering UPV.
Responsible for doctoral programme subjects in IB. Direction of more than 40 PFC's and TFC's, and 9 doctoral theses. He has directed as IP more than 20 national and international competitive projects and technology transfer, has published more than 70 articles in indexed journals, and more than 100 publications in specialized congresses.
He has carried out research stays in different European universities (UMH, U Lund, U Magdeburg) and American universities (U. Michigan and UC Merced).
Member of the Spanish Society of Cardiology, Spanish Society of Biomedical Engineering, Biophysical Society, IEEE-BME, Computing in Cardiology,
Author of several articles on science, employment and entrepreneurial culture.