TEFL INTERNATIONAL TESOL CERTIFICATION COURSE
In Collaboration with TEFL International Seville: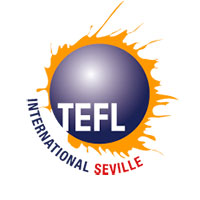 Due to the overwhelming global desire to communicate in English, there is a huge demand for trained and skilled English language teachers throughout the world. The standard, international qualification required to become an English language teacher is a TEFL or TESOL certificate. With this qualification you are able to put your English skills to good use and to find employment throughout the world. The TEFL International TESOL Certification course is an intensive 120 hour 4-week teacher
certification program. The course includes 120 hours of practical
training and includes at least 10 hours of observed teaching practice. Upon successful completion of the program, graduates may teach English in Seville during their semester here and then travel the world teaching English!
COURSE DESCRIPTION

The course is divided into six main areas:

I Teaching Practice
II Foreign Language Experience
III Language Awareness
IV Student Profile
V Teaching Techniques
VI Material Project
DATES

Dates: August 14 – September 8, 2017
PRICES

Price: 875 euros (if combined with our fall semester's Hispanic Studies Program, the Spanish Language and Culture Program or the University Integration Program).
THE PROGRAM INCLUDES:
A guided historic city tour (3 hrs first day)
Sevillanas dance lessons (1 hr per week)
Spanish classes (2 hrs per week)
lamenco show (last evening of program)
More information here