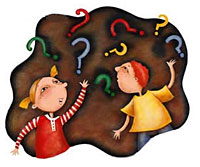 A day nursery with capacity for 61 children of ages between 16 weeks and three years old is available to the university community. The day nursery is dependent on the Consejería de Educación de la Junta de Andalucía (the regional administrative body responsible for education policy).

Children are divided into four classrooms according to their age. Each classroom is adapted to the needs of each group. 

The day nursery is an educational centre that provides different activities, experiences and environments in order to achieve optimal learning conditions. An innovative teaching approach (corner organisation, introduction to English, parent schooling…) allows for the development of children's skills.
It also serves as a means of reconciling work and family life allowing parent students to pursue their university studies without neglecting the needs of the family.
The UPO day nursery offers flexible hours and has before school club and dining room.
Links: