Sevilla, 27 November 2020.
On 26 and 27 November took place the seminar "Peer Review. Strategies for integrated sustainable urban development in Andalusia", organised by the FAMP, within the Andalusian Network of EDUSI Cities (RACEDUSI).
Public officials from Andalusian municipalities exchange experiences and debate on main issues affecting the management of sustainable urban development strategies. In this framework, EUrPol presented its main objectives and initiatives.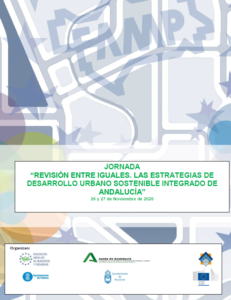 Seminar Peer Review. Andalusian Network of EDUSI Cities (FAMP-RACEDUSI)