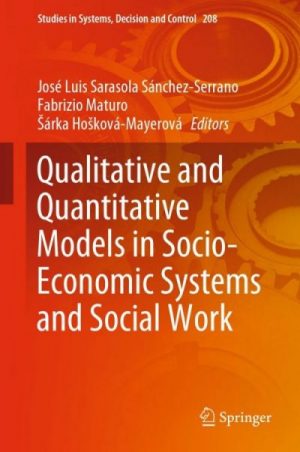 La Dra. María Rosa Herrera y el investigador junior Daniel Marín han publicado un capítulo en el libro Qualitative and Quantitative Models in Socio-Economic Systems and Social Work, editado por Springer.
Este capítulo esta realizado con datos secundarios a partir de los Anuarios del Ministerio del Interior y en él se indaga acerca de los eventos de protesta en el ciclo 2008-2015, aplicando el modelo de Tarrow para el caso italiano. Herrera también aplicó este modelo para la protesta argentina (América Latina Hoy 48:165–189, 2008). La hipótesis es que el Movimiento de los Indignados en España es la expresión local de un movimiento global dentro del marco del Anti-Austerity Movement.
En la base del concepto de 'ciclo de protesta' se encuentran la frecuencia, la intensidad, los sectores demandados y las demandas.
Qualitative+and+Quantitative+Models+in+S-341-351