Developing students' oral communication skills has been an educational priority for thousands of years. Today, in our digital era, it remains a priority as a core soft skill. Being able to speak up effectively proves pivotal to grow professionally, advance personally, and engage civically. Moreover, we must be prepared to speak up both online and face-to-face. Based upon that need, this course combines theory and practice on oral communication to improve students' public speaking effectiveness in the XXI century. Living in a globalized and diverse world requires acknowledging its key intercultural communication features.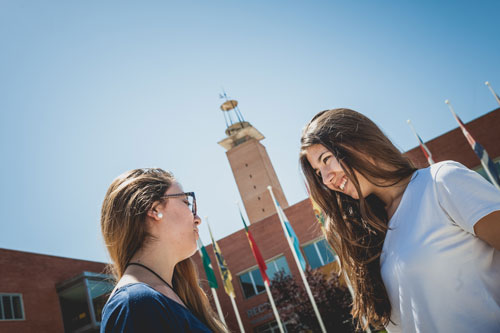 DATES

June 10-28, 2024:

– June 10-14 (virtual)
– June 17-28 (on-site)

Application deadline: April 29, 2024
PRICE

595€

505€ (For UPO students and for students from partner universities)
REQUIREMENTS

C1 English level*

* You don't need an official certificate. We will test your English skills via an interview.
Included in the program:

The Effective Public Speaking in Intercultural Contexts course
Two cultural activities/visits in Seville
Transcript from Pablo de Olavide University
Farewell tapas
The course will be held at Pablo de Olavide University's downtown classrooms, located in the former Moroccan Pavilion (1929).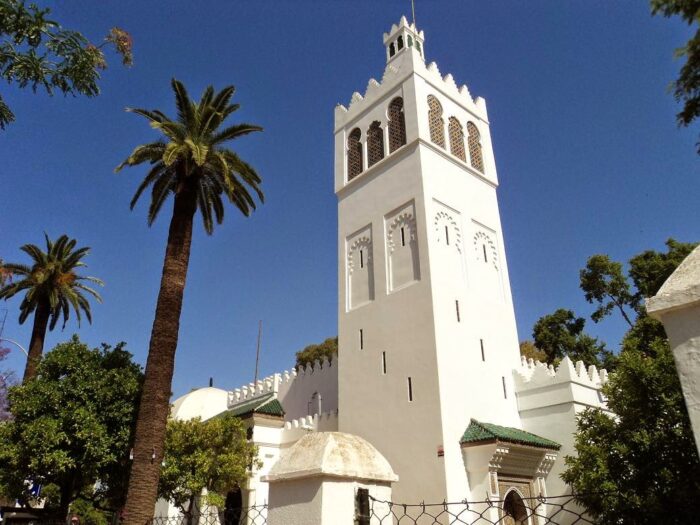 During the in-person part of the course, housing options include a nearby student residence hall.
If you need any help with housing, please feel free to reach out to Lola at UPO's International Center: mdgomval@acu.upo.es
Course Goals and Methodology
The main goals of this course are to:
Offer basic knowledge to develop public speaking skills.
Combine theory and practice to facilitate effective public speaking.
Learn key stages of public speaking: preparing, delivering, and evaluating speeches.
Practice oral communication in online and face-to-face contexts, fostering digital abilities.
Identify and elaborate informative and persuasive speeches.
Explain and promote active listening.
Develop public speaking skills within an intercultural framework.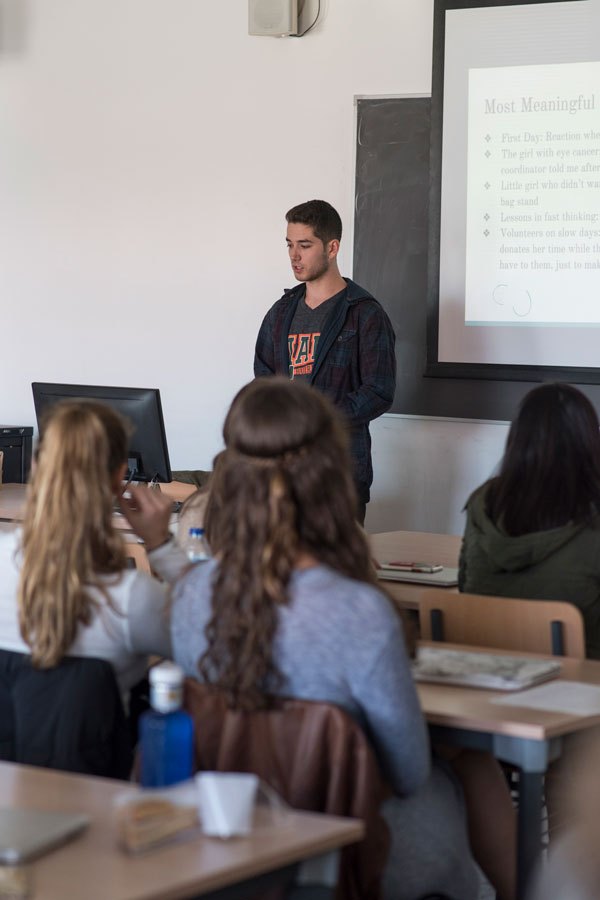 Dr. Carmen Hernández, who holds a Bachelor of Science in Information Sciences from the Complutense University of Madrid, has spent a significant portion of her teaching and research career in the United States. She first attended the University of Florida, where she earned a Master of Arts degree in 2000 and taught until 2002. Later, at the University of Massachusetts in Amherst, she continued her teaching work until 2020. In that same year, she obtained her doctorate in Communication from the same university. Dr. Hernández has taught numerous courses in Communication, Interculturality, Culture, and Public Speaking. She has received several awards for excellence in her teaching work, both in the United States and Spain, and is the author of numerous articles and presentations.