WHY STUDY AT UPO AT THE INTERNATIONAL CENTER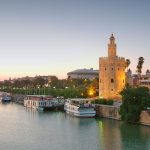 SEVILLE is Spain's fourth largest city and the capital of Andalusia. It is a city rich in history, cultural traditions and art. Its Moorish palaces, narrow cobblestoned streets and beautiful gardens remind the visitor of centuries past. Its lively street life, colorful fiestas and friendly people offer a warm welcome to every visitor. And Seville's proximity to many places of historic and cultural interest in Spain as well as Portugal and North Africa makes it an excellent base for exploring this region of the world. Study abroad in Seville!!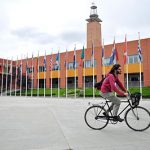 PABLO DE OLAVIDE UNIVERSITY is a dynamic and
modern university founded in 1997. It is one of Spain´s youngest and smallest public universities. Named after an 18th century Peruvian intellectual, the University is a dynamic institution dedicated to educating the men and women of tomorrow through strong academic programs, innovative research, and a highly educated faculty. The University has a population of over 12,000 students and offers both undergraduate and graduate programs in a variety of academic fields. UPO University is the best option to study abroad in Seville and to learn Spanish in Seville.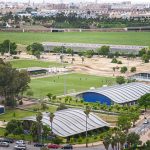 The University is located on a beautiful 345 acre campus less than 5 miles from Seville's city center. In addition to the many classroom buildings, a library, computer and science laboratories, a dining hall and two cafeterias, the campus contains a gym, padel tennis courts, indoor basketball and soccer courts, an outdoor
running track and playing fields. Seville's metro was inaugurated in April of 2009 and its first line links the University with the city center. A bike path also links the University to many parts of Seville.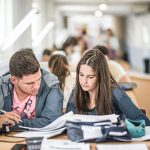 The University houses the following academic departments on its campus: Social Anthropology, Basic Psychology and Public Health; Mollecular Biology and Biochemical Engineering; Sports science and Computer Science; Private and Public Law; Business Administration, Economics, Cuantitative Methods and Economic History; Financial Economics and Accounting; Philology and Translation; Physiology, Anatomy and Cellular Biology; Geography, History and Philosophy; Physical, Chemical and Natural Systems; Sociology; Social Work and Social Services. The UPO offers over 38 degree and dual degree programs.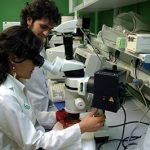 Pablo de Olavide University has competitive research groups and research centers which collaborate at the national and international levels. The University placed second in Research Productivity in the 2013 ranking of public Spanish universities and stands out in Andalusia for its teaching productivity.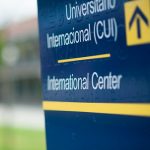 The International Center was officially founded in 2002. It currently offers a variety of programs open to students from all over the world.  The most popular is the semester-long Hispanic Studies Program with courses both in Spanish and in English.  The Center also offers the University Integration Program (P.I.U.) for students with advanced Spanish language skills, a Spanish Language and Culture Program and Spanish language courses throughout the year. The Center also offers courses in the summer. As of March 1, 2008, the Center is accredited by the Cervantes Institute.
Hear what former students say about the UPO:
If you need information about your stay as an Erasmus Student, please contact the International Relations Office:
International Relations office
THE INTERNATIONAL CENTER PROGRAMS
CONNECT WITH THE INTERNATIONAL CENTER
Twitter feed is not available at the moment.
Twitter feed is not available at the moment.
Wednesday, March 24th / 18:00, 18:30 & 19:00  CET (Spanish time)
Virtual UPO Open House
Attending one or all of our virtual sessions is a great way to learn more about our programs and life in Seville during the pandemic.
Semester-long programs (Hispanic Studies, Spanish Language and Culture Program, Integration Program)

Joanna Wandycz-Mejías
(Deputy Director The International Center)

Short-term programs (virtual May & June, in-person summer 1 & 2)

Mentxu Zalla Ansola
Head of Administration The International Center

Life in Seville during Covid (housing, activities, etc.)

Lola Gómez Valpuesta
Housing Coordinator The International Center