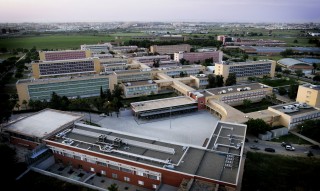 The Pablo de Olavide University has strengthened its presence in the main comparatives which analyze the best campuses in the world in the last two years. This has been recently emphasised by a report by the Ministry of Economy, Knowledge, Business and University of the Regional Government of Andalusia, which highlights how the incorporation of the UPO allows Andalusia to place six and eight universities among the best 900 and 1,000 universities in the world selected by the Shanghai Ranking (ARWU) and Times Higher Education (THE) respectively.
In its latest edition of 2019, the Academic Ranking of World Universities (ARWU) or Shanghai Ranking positions the UPO among the 900 best campuses around the world. It is the first time that the UPO appears in this ranking, which has a significant international impact and includes the main universities by their scientific excellence. This ranking has placed the UPO in the range from 801 to 900. ARWU analyses 1800 universities on five continents using indicators which are particularly demanding for young and small institutions, such as Nobel prizes and Fields Medals won by alumni and faculty.
However, the Pablo de Olavide University managed to appear for the first time in a global ranking of universities a year earlier. Times Higher Education placed it in the 801-1000 range in the 2019 World University Rankings (published in 2018). The UPO held again that position in the last year edition, confirming its position among the global top one thousand campuses. The ranking made by THE has graded 1258 universities in its last comparison.
In the third main ranking called QS World University Rankings, which has been analysed by the Posición de las universidades andaluzas en los rankings internacionales report, an analysis of the position of Andalusian universities in the main world rankings, only the universities of Granada and Seville have a presence in Andalusia. This is due to the fact that this list gives great relevance to the institutional reputation evaluated by opinion surveys, which makes it especially demanding for young universities.
The SCIMAGO Institutions Rankings (SIR), another of the classifications included in the report of the Regional Government of Andalusia, has recently published the 2020 edition of its ranking. The UPO ranks the 648th position globally, the 453th one considering universities only and the 105th one in Ibero-America. This ranking, prepared by Scimago Lab, analyses some indicators of research, innovation and social impact.